Naruto 536 Spoilers, Predictions e Imagens

Amigos Eros, poste aqui apenas Spoiles, Predictions, Imagens, Links para o mangá, etc... Temos outro Tópico para discussões, assim como em outros fóruns vamos manter esse aqui organizado!
Lembre-se de citar a fonte (nome do site ou nome do japa de que você copiou)
Deixe o nome do capítulo e os créditos em negrito, o texto coloque dentro da tag spoiler, para ficar mais compacto o negócio...

Igualmente ao tópico de discussão, o tópico vai ficar bloqueado até o lançamento do capitulo, desta forma iniciamos com louvores as novas garimpadas em busca de spoiler's novos... Depois disso a gente destroe td na busca d material..

Divirta-se e vamos nos divertir!

Ero Edward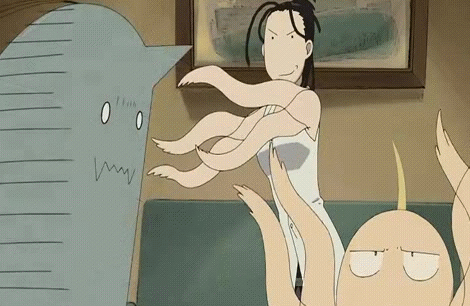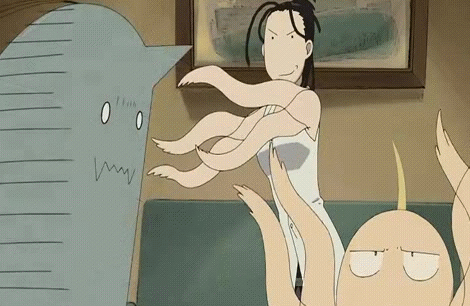 Fonte:http://naruto-spoilers.com
Prediction
Spoiler:

Madara appears on in Naruto. Naruto goes to attack, but fails. Madara Naruto deformations for box factory.
Naruto: Where the hell am I?!
Madara: If you like? This is a dimension that I created. It's the way I use my space / time jutsu.
Naruto notices of people in boxes of fighting in the war.
Madara: Each of these tables show a different part of the war and everything that is happening in the moment. That's how I know so much, like where you always find … and Sasukemo.

Naruto:!
Madara: Sasukemo and has recently gained increasing power, but has not recovered yet. The reason was presented and was transported here is to not fight in this war against anyone, but Sasukemo.
Naruto: If you think you can stop me think again. I am very stron
Madara: You do not understand … I'm not forcing you to stay here, it merely provides an option for you. Sasukemo will be ready soon, and he is also going to be much stronger,

I just think he'll be in your best interest to stay here for now to keep track of their energy fighting anyone but Sasukemo.
Naruto: … They are not toys to play! I'll fight everything you throw at me, and after I'm done with the heat I'm going to fight Sasukemo and bring him back. That's my choice now I want out of here!
Madara: … Okay.
Naruto:!
Madara: As I said, I'm not forcing you to stay, as it offers an option for you. If your choice is to fight so, but just know that this war is unlike anything you've seen before … that will change completely. Now, I'm leaving out … I have other things to attend … as the KillerBee.

Naruto: What?
Naruto Madara released from its box factory.
Naruto: KillerBee is going after, I can not fail to capture it, but … everyone is fighting this war, because I can not let me be sacrificed over me. What am I going to do.
Meanwhile, Zetsu Black is about a building. He is using some kind of jutsu that lets you see everything around you.
Zetsu Black: Let's see … 6 … daimyos the Mizukage and his guard, and a handful number of other ninjas. That's it? They will regret underestimating me.
The scene shifts to Mei and stuff.
Mei: We just received word that someone tried to take the fake kidnapping daimyo or possibly killed. He was not detected by any of the sensors and could easily escape. So be on high alert.
Zetsu Black (not visible): I have a fear of being on high alert usually accomplish anything.

Chojuro: Who is saying … I can not see anyone. I. .. I do not think this is gonna be alright.

Mei: Show yourself!

Black Zetsu (However it is not visible): To insult to my skills as a ninja making fools of even bigger fools guard … waiting for me to leave … I'll make sure to enjoy your eating corpses.

Chojuro: Wha … Why?

Mei (thinking): Is this some sort of Genjutsu …

Black Zetsu (However it is not visible): This is a Genjutsu Mizukage … but is like none you've ever seen.

Mei … He read my thoughts …

Chojuro: If you can, then … How can we stop it.

Mei: We must dispel the Genjutsu right away!

Black Zetsu (However it is not visible): Here we go again … underestimate my powers. I told you, this is a Genjutsu you've never seen before … can not be dispelled!
Mei: What?
Room becomes Black camp and everyone around Mei is gone. Black Zetsu head appears in front of Mei.
Mei:!
Black Zetsu: This Genjutsu you feel lost and alone, feeling no way out. Like you're not one. If you live long enough and survive the madness of this …

Genjutsu then dissipate by itself. But … if the idea of ​​being alone forever you crazy …

will not only take your life in this Genjutsu, but outside this Genjutsu well.

Mei: That's … that is not possible …
Black Zetsu: … It is, in fact, some have already succumbed to it.
We see some Kunais nameless ninjas in his heart and head.
Zetsu Black: You have five minutes to support this feeling of loneliness. It may not seem like much, but I can assure you that I never felt this alone in his life, the feeling is unbearable, and is thought to end all …

but there have been few to survive not all hope is lost, but even if you live it will be too late for you … and around the world.

Black Zetsu's head disappears. Mei drops to the ground and has a look of terror on her face.
The daimyo are confused about what is happening (since they were not subject to the Genjutsu). Black Zetsu appears.
Daimyo Lighting: What the hell is that thing!
Wind Daimyo: Wake ninja and protect us!
Zetsu Black: Fool's coming with me.

White Black Goo Zetsu he shoots and covers the daimyo. The daimyo begin to merge with the earth, like Black Zetsu.
The scene shifts to a murderer, Tsunade, and whoever else is with them.
Murderer A: We have again Naruto Island! It will not be long before Killerbee tries to escape too!

Tsunade: We'll have to-
Black Zetsu appears in.
Black Zetsu: I'm afraid I have more problems to deal with now …
Everyone in the room!
Black Zetsu: Now … Hachibi hand, and Kyuubi or …

The daimyo reach the ground.
Zetsu Black: These fools will die!
Final Text: Zetsu Kage puts in a hard place. How will they react?

Sasori

Estagiário M4all





Mensagens

: 167


Data de inscrição

: 21/09/2010


Idade

: 29


Localização

: SP



Spoiler Inglês Confirmado
Creditos: Ohana
Verificação: Confirmado
Tradução para o inglês: Shounensuki
Spoiler:


Iruka is very solemn after NAruto left for the battlefield.
Then B appears.
Iruka asks B to "please [take care of] Naruto".
Entrusted with this, B runs off.
Hachibi tries to stop him by saying they'll be lariatted by the Raikage again, but spurs him on as he learns of the actual fighting.

The Raikage tells Tsunade that the Kyūbi wasn't stopped.

Barrier team 34? 36? creates a barrier
Naruto arrives.
The barrier doesn't break down.
Then B apppears.
B and Naruto vs the barrier team.
They are easily defeated and B and Naruto head towards the battlefield.

Zetsu senses B and Naruto's chakra as they emerge from the island.
He reports this to Madara through the ground.
The daimyō are getting bored of playing hanafuda. Then White Zetsu attacks… and is stopped by the Mizukage.

Chouji, Darui and the rest make the White Zetsu army hold their breath in tension.
Tenten uses to Bashōsen to cut [with] chakra.(not clear this one).

From behind: "Kuchiyose no Jutsu"
The one summoning is Madara.
What was summoned was the Gedō Mazō? Well, probably(ohana words).

raikage

Aprendiz M4all





Mensagens

: 45


Data de inscrição

: 17/02/2010


Idade

: 29


Localização

: Toledo - PR




Spoiler : 536
Verificação: CONFIRMADO
Fonte: naruto GLOBAL
Spoiler:

Após Naruto partir para o campo de batalha, o Bee aparece.

Iruka pede para o Bee cuidar do Naruto.

Ele também vai para o campo de batalha.

A secretária do Raikage diz para Tsunade que Naruto fugiu.

Bee consegue chegar até o Naruto.

Aparecem mais guardas.

Bee e Naruto conseguem derrotá-los.

Zetsu consegue sentir o chakra de Naruto e Bee indo para o campo de batalha.

Ele relata para Madara.

Chouji, Darui e Ten Ten continuam lutando contra os Zetsus brancos.

Ao fim do capítulo, aparece Madara.

- Kuchiyose no Jutsu

Provável que tenha sido o Gedo Mazo.

oCTEL

Aprendiz M4all





Mensagens

: 65


Data de inscrição

: 23/04/2010



Imagens
Fonte:
www.52manyou.com
Créditos: lebih007
Verificação: Pendente
Spoiler:

Ero Tuga

Profissional M4all





Mensagens

: 560


Data de inscrição

: 11/01/2010


Idade

: 28


Localização

: Portugal



Spoiler cofirmado
Tipo:Imagens
fonte:BleachAsylum




Spoiler:





Spoiler:




Spoiler:




Spoiler:




Spoiler:






Spoiler:




Spoiler:




Spoiler:




Spoiler:



Vlw GeGemagazine pela sign foda :'D
Vlw filetes pela sign fodástica :'D
Abra o Spoiler O.O:

É nós que não dorme Filetes e Krull
[/center][img][/img]

Ero Salamander

Ero Sub Boss Bleach





Mensagens

: 3761


Data de inscrição

: 03/10/2010


Idade

: 24


Localização

: Rio de Janeiro




---
Permissão deste fórum:
Você
não pode
responder aos tópicos neste fórum